Wild Camp
A bivouac in the desert means freedom, adventure and romance at the same time. It's a return to minimalism, an emphasis on the essentials of life and the simple enjoyment of nature: sitting around the campfire, sleeping under the stars, experiencing nature to its fullest.
We usually leave in the early afternoon (depending on the weather). We cross the sand dunes by camel, carrying our Berber tents. Our set-up location in the desert is chosen by our guest(s)! We stop 1 hour before sunset, therefore we are able to set up the bivouac in the daylight. We prepare dinner and a campfire. The next day, after watching the sunrise and having breakfast, we initiate our return trip. There is a possibility to extend your stay for several nights depending on the season.
The price is of 60 € per person/night on a half-board basis.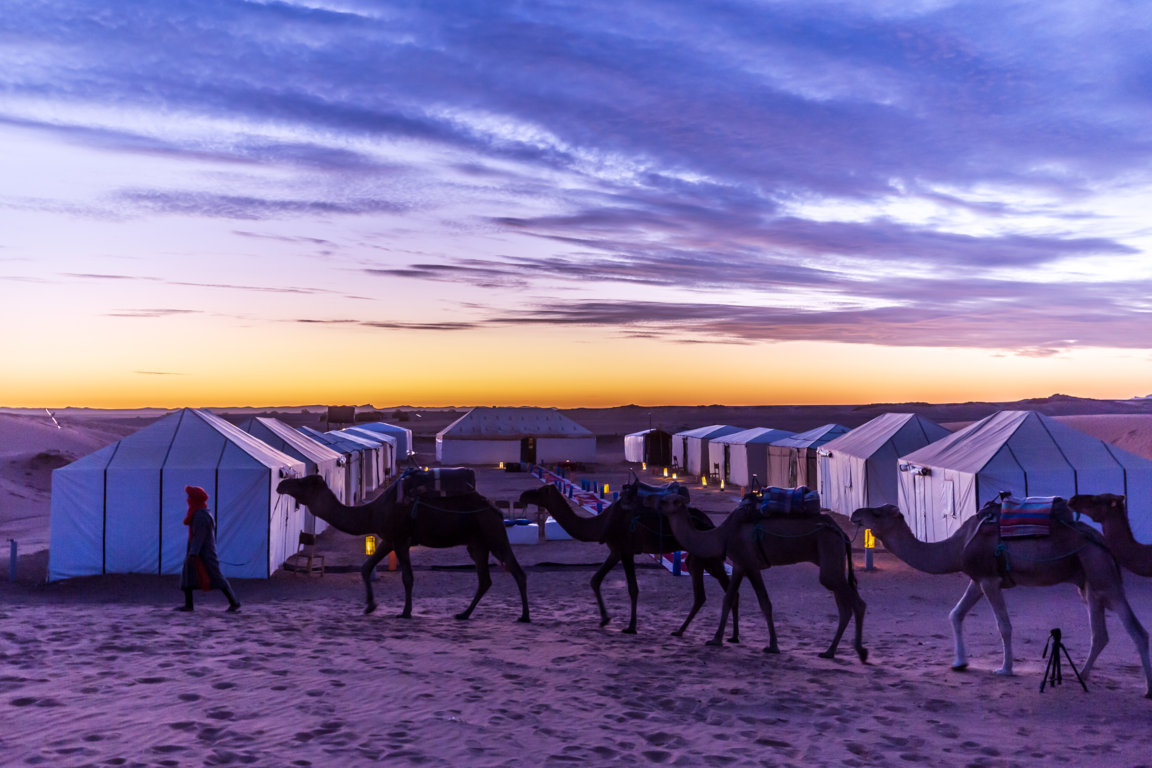 In the area of Merdani to the South East of "Erg Chebbi". We provide you with very comfortable luxury tents ...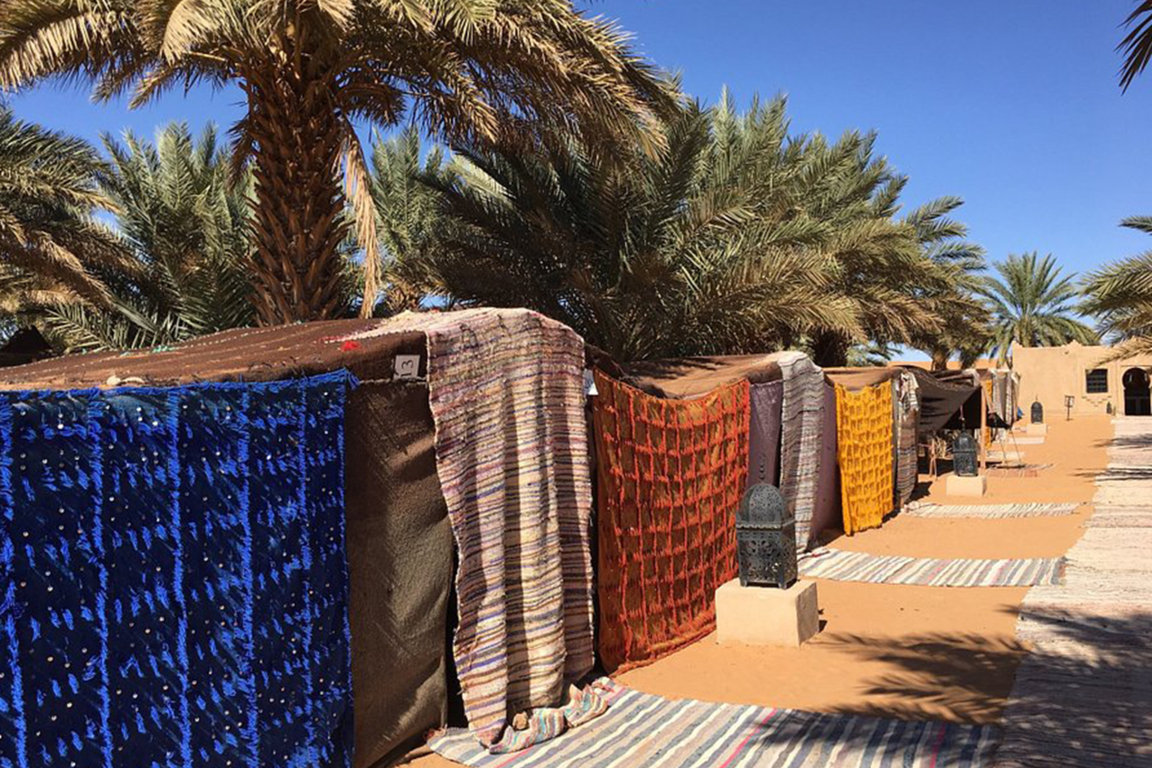 Our standard Bivouac is located 500 meters from the Auberge Sahara in the dunes of "Erg Chebbi". Departures every day by dromedary ...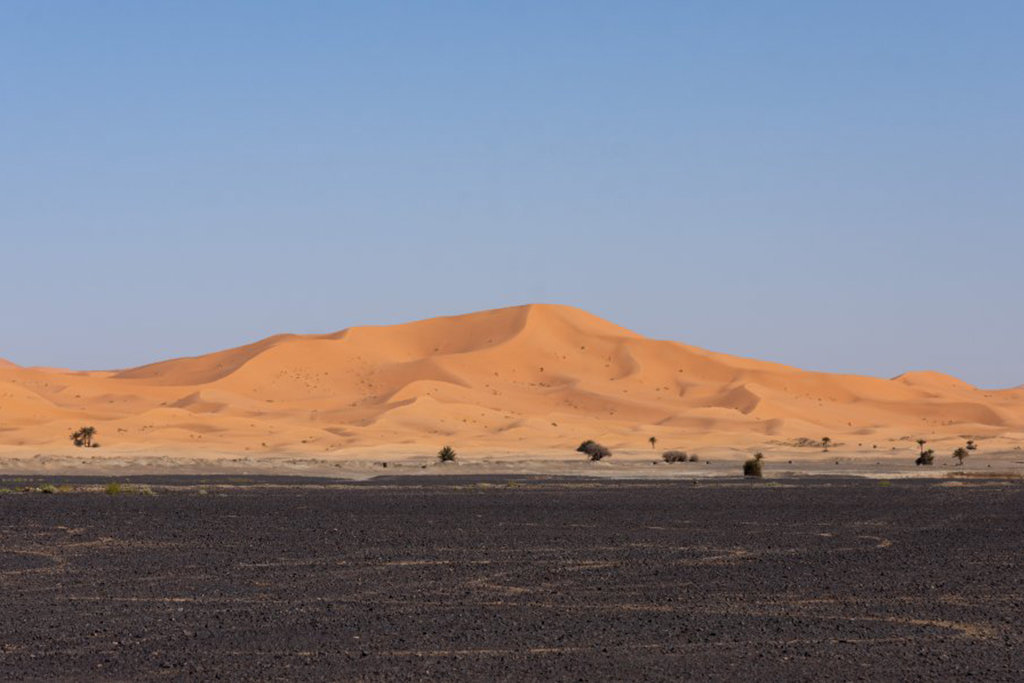 Bivouac in the middle of the Desert means freedom, adventure and romance at the same time; it's a return to simplicity ...